Plot: A decade after An Inconvenient Truth brought climate change into the heart of popular culture comes the riveting and rousing follow-up that shows just how close we are to a real energy revolution. Vice President Al Gore continues his tireless fight, traveling around the world training an army of climate champions and influencing international climate policy. Cameras follow him behind the scenes—in moments private and public, funny and poignant—as he pursues the empowering notion that while the stakes have never been higher, the perils of climate change can be overcome with human ingenuity and passion.
Grossing
No grossing information available at the time...
Ever watched? Tell to us what you think!
Comments
Cast
...
Himself
...
Himself (archive footage)
...
Himself (archive footage)
...
Herself
...
Himself
Crew
Director:
Bonni Cohen
Director:
Jon Shenk
Original Music Composer:
Jeff Beal
Producer:
Richard Berge
Producer:
Diane Weyermann
Executive Producer:
Jeff Skoll
Executive Producer:
Davis Guggenheim
Executive Producer:
Lawrence Bender
Executive Producer:
Laurie David
Executive Producer:
Scott Z. Burns
Executive Producer:
Lesley Chilcott
Editor:
Don Bernier
Editor:
Colin Nusbaum
Co-Producer:
Sara Dosa
Director of Photography:
Jon Shenk
Movie pictures: An Inconvenient Sequel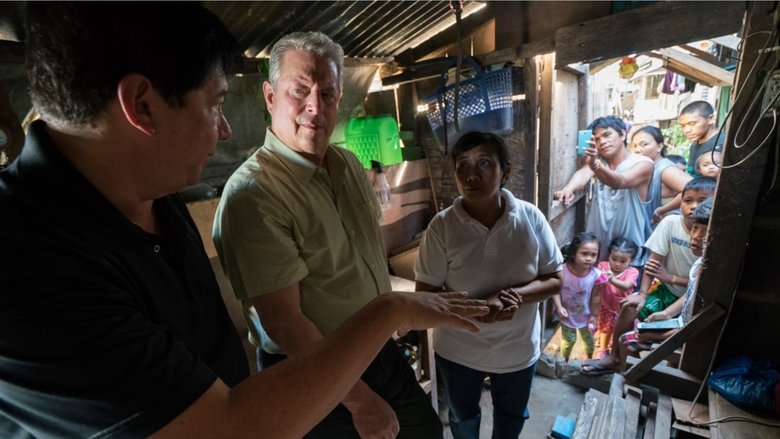 Note: The button below you will find only websites of legal enterprises that make the movie streaming service such as Netflix. We create this list based on our experience and recommend each of them. Say no to piracy!
Where to Watch An Inconvenient Sequel Online
Movies you may also like...